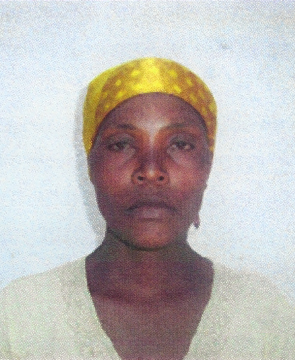 Sisterhood Program
Offering safe and eco-friendly clothing and accessories is not all we want to do at Teagan and Mack. It is our goal to help mothers and their children across the globe. That is why we have instituted the Teagan and Mack Sisterhood Program.
Teagan and Mack is currently sponsoring Angela Nyota M'Badesire and she is our "sister" through Women for Women International. Angela lives in the Democratic Republic of the Congo (DRC). We plan to grow our program over time to support 10 sisters for a year of their lives. You can feel confident in knowing that the more you support Teagan and Mack, the more we can support women like Angela who are in great need.
Scroll down to read more about where Angela comes from and the challenges she faces.
Democratic Republic of the Congo:
Summary provided by Women for Women International:
The war in the Congo has been raging on and off since 1998. Years of conflict have profoundly affected the women in the Democratic Republic of the Congo. The country's economy has been decimated, infrastructure has been destroyed and violence has driven out investment and business. Many women have also lost male relatives to the war and are now left to support their families.
In addition to the lack of basic necessities and humanitarian aid, women and girls have endured unspeakable horrors as a result of the conflict in the DRC. Women have been victims of war, murder, torture and mutilation, forced migration, starvation, rape and sexual violence.
Women for Women International provides job skills training for women from war torn countries in order to help them rebuild their lives. The women enroll in a year long program. Completing the Women for Women International program is a way to a self-sustaining life that will enable them to support their families with the skills they have learned. They teach women to provide for themselves, to speak out against gender-based violence, to pass the lessons they've learned on to their communities. In addition to regular job skills training Women for Women International offers specialized stress management and trauma counseling to Congolese rape survivors.
Angela was born in 1974 and is married. She cares for 7 children. We will be supporting Angela throughout her year long program. We will learn more about her as we exchange letters with her and we will be sure to fill you in so that you can follow her progress.